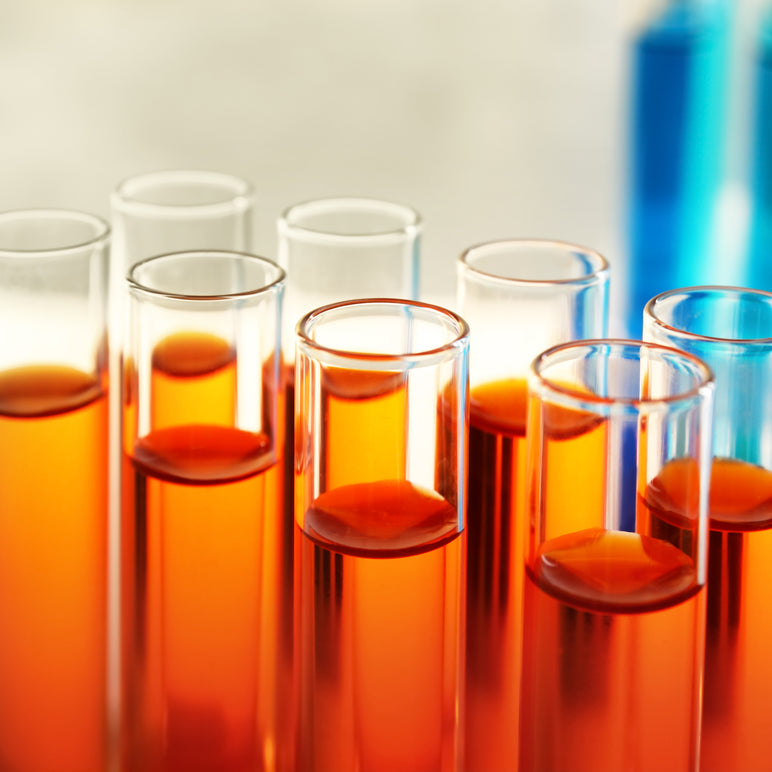 Quality Assurance & Beyond
We go above and beyond industry and regulatory standards because quality and safety is our top priority. While our approach to quality assurance is comprehensive, the concept is simple: we take every step necessary to provide meticulously-crafted, safe, and effective products.
The Key Components of the Quality Assurance Program
Independent Lab Testing
Each ingredient and completed product is tested by independent labs that follow scientifically valid methods and ethical lab practices.
Every Batch Policy
While skip lot testing is standard procedure in the supplement industry, Vital Nutrients goes above and beyond, testing every batch of each material and completed product.
Comprehensive Specifications
Material specifications are based on thorough research of each material, its biomarkers and vulnerability to impurities.
Manufacturing Best Practices
We make all our products in our own, cutting-edge, strictly controlled and monitored facility in Middletown, CT.

Every step of our manufacturing process is extensively monitored to ensure optimum potency and to keep our products free from environmental contaminants. Vital nutrients is an FDA Inspected Facility.
Responsible sourcing, premium ingredients
We've partnered with trusted suppliers around the globe to obtain the highest quality and sustainably-sourced ingredients available.

The identity and authenticity of each ingredient is verified through scientific test methods and potency markers are quantified to ensure the strength of the nutrient.
Clean formulas that work
Our products are proactively screened and tested for common allergens, contain no artificial flavors, sweeteners, synthetic dyes, and we do not use binders or coatings. Our labels are clear and transparent to ensure the safety and health of the people and practitioners who trust Vital Nutrients.