Ultra Pure® Fish Oil 700 Pharmaceutical Grade
Product Description
Ultra Pure Fish Oil 700 provides protection and maintenance of the normal function, fluidity and health of cell membranes.* Fish oil contains the essential fats EPA and DHA.* These fats help maintain and support soft tissue and connective tissue.* Fish oil helps promote cartilage and joint function and relieves mild mood changes and cramps associated with the menstrual cycle.* Fish oil helps maintain platelet aggregation levels that are already in the normal range.* Ultra Pure Fish Oil 700 softgels have a pleasant natural lemon flavor.*
Packaging and labels may vary slightly
Suggested Use
1 to 2 capsules 2 to 3 times a day with food
Or as directed by your healthcare professional.
Supplement Facts
Nutrient
Amount Per Serving
% Daily Value
Calories
25
Calories from Fat
25
Total Fat
2.5
3%
Saturated Fat
0g
0%
Cholesterol
<5mg
1%
Ultra Pure Fish Oil
2400mg
*
EPA ( eicosapentaenoic acid)
720mg
*
DHA (docosahexaenoic acid)
480mg
*
Other Omega 3 Fatty Acids
200mg
*
Other Ingredients: Gelatin, Glycerin, Purified Water, Natural Lemon Flavor, Antioxidant Blend ( Sunflower Oil, Natural Tocopherols, Rosemary Leaf Extract, and Ascorbyl Palmitate). Contains Fish: Anchovy, Sardine, and Mackerel.
Percent Daily Value Based on a 2000 calorie diet.
* Daily Value not established
Warnings:If pregnant, consult your physician before taking.
Customer Reviews
Customer Reviews
01/25/2023
Claudia C.

United States
Very Confident in Vital Nutrients
I am always very pleased with the supplements that I purchase from Vital Nutrients. I have purchased Vital Nutrients for many years and I have confidence that I am getting quality products and have never had any problems. The delivery is fast, customer service is great...I am very happy and will continue to buy from them.
01/22/2023
Robin P.

United States
Good Stuff
This fish oil was recommended by a local ND and years ago I've used it ever since. Some fish oils will taste fishy if their burped up, but not Vitals.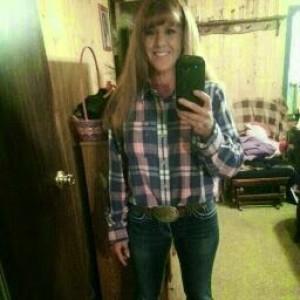 SB
05/14/2022
Shannon B.

United States
Best Vitamins
Love using Vital Nutrients, the customer service staff are very informative, friendly people to talk to. The delivery is fast. I would recommend Vital Nutrients to everyone.